By Shirley Roberts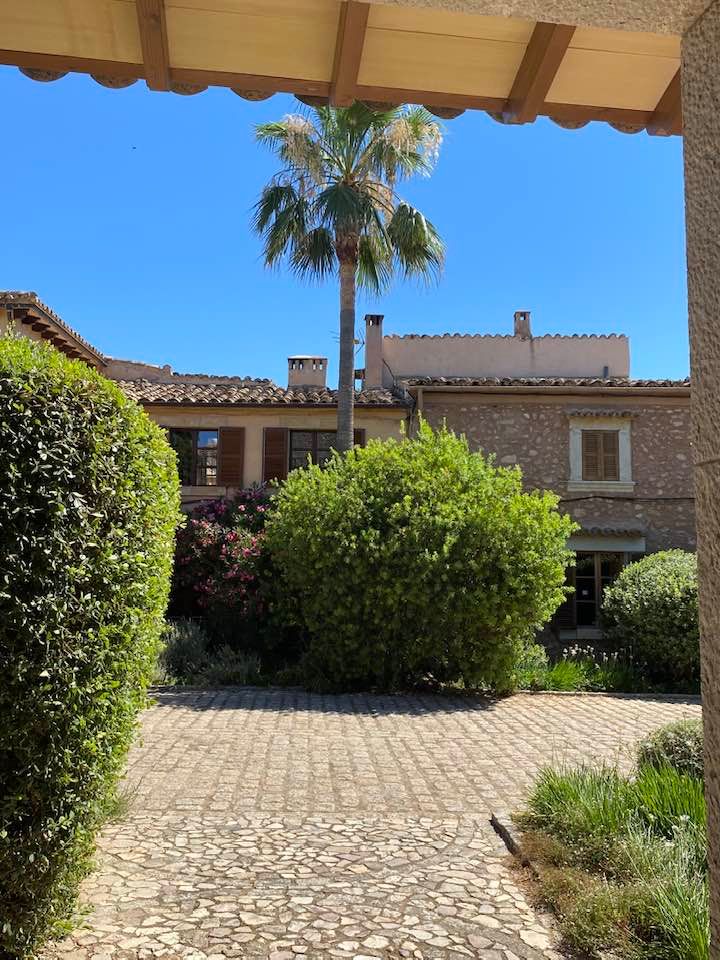 We all have our favourite places for a trip when visitors come to stay. For me the criteria this week was a short drive, to a magnificent change of scene. This was all easily achieved by pointing the car, from Soller towards Inca, on the motorway. A right turn towards Binissalem and we were almost there. From the mountains of the Soller Valley the gentle flatness of the winegrowing area is a big change. We took the turn into 'the village that time forgot' i.e. Biniagual, and parked the car. Time so far from Soller 40 minutes and the criteria was achieved.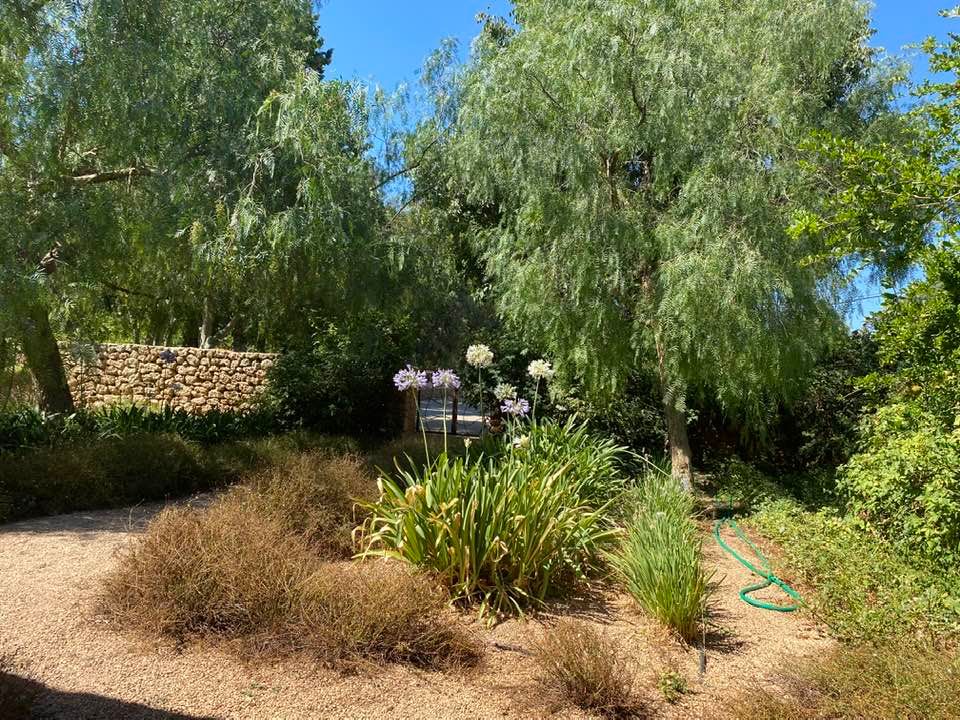 Biniagual is a picture perfect little hamlet, with a Church, plus beautifully manicured gardens attached to magnificent houses. It has a great function hall which makes it a favourite spot for weddings. The ceremonies take place near the fountain in the square. The canapes and early evening drinks are taken in this beautiful spot before moving on to a beautiful function hall set in gardens which smell of lavender, sage and thyme. Huge bushes of herbs are a delight as the evening sun releases the perfumes. The hall was once the stables of the village but a stunning redevelopment has made this a very special wedding venue.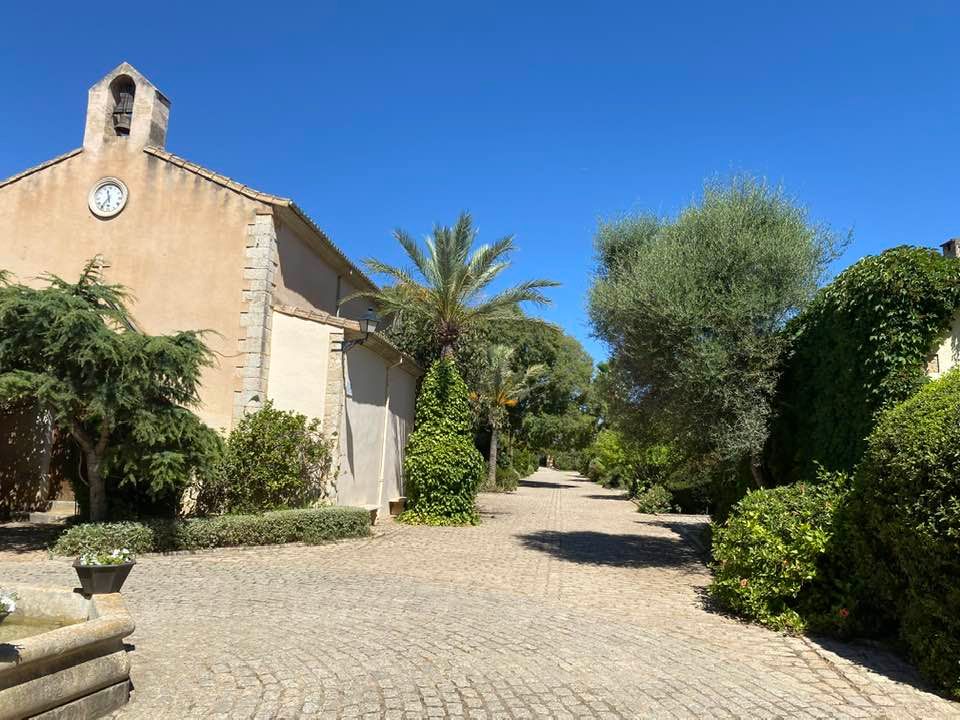 At the end of the village is the Vinoteca Biniagual which tells the story of the area. The fields around are full of the grapes which make the wines. Some of them are limited edition and are sold out before the lovers of the Rose and the White have had their fill. This is why the shop does such a roaring trade and boxes of wine end up in the boot of most visitors cars. This experience is open to all, year round.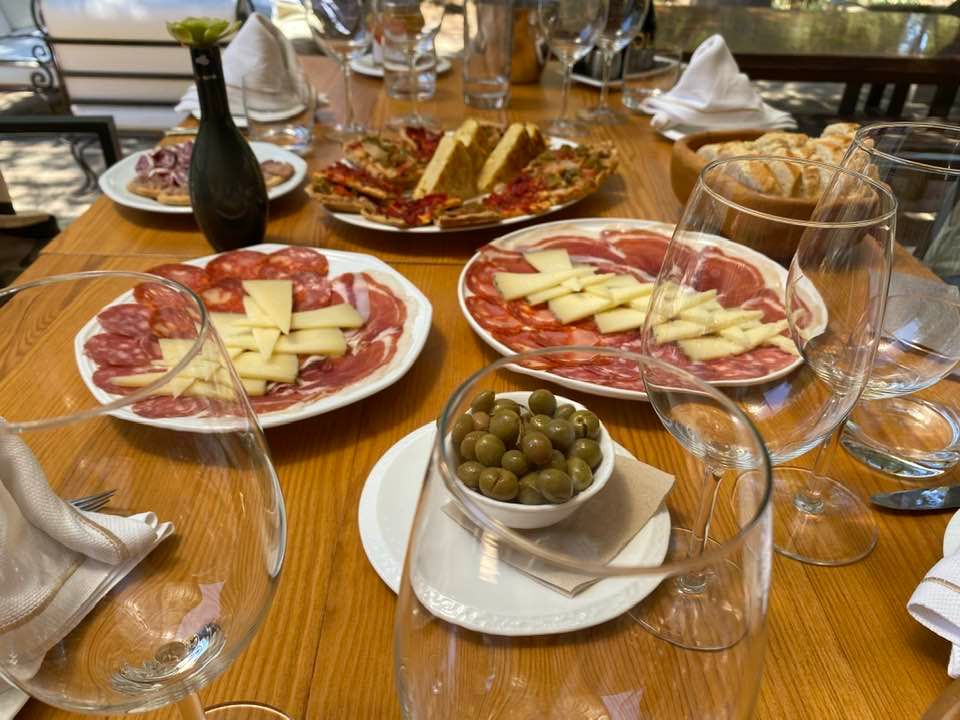 Our 'Nan's Day Out' today was not a buying trip, but a tasting. This, in the garden of the Vinoteca, is a pleasure on every level. The quality of everything from the seat you sit on to the glasses you drink from are just perfect. To overlook the garden, sit in the shade with a glass of chilled Rose, while picking at traditional Mallorquin tapas, was a delight. Our host talked us through the tastes of the wine and was very proud to be representing the work of this very local vineyard. This of course meant that a box or two of wine found its way into the car for the return journey.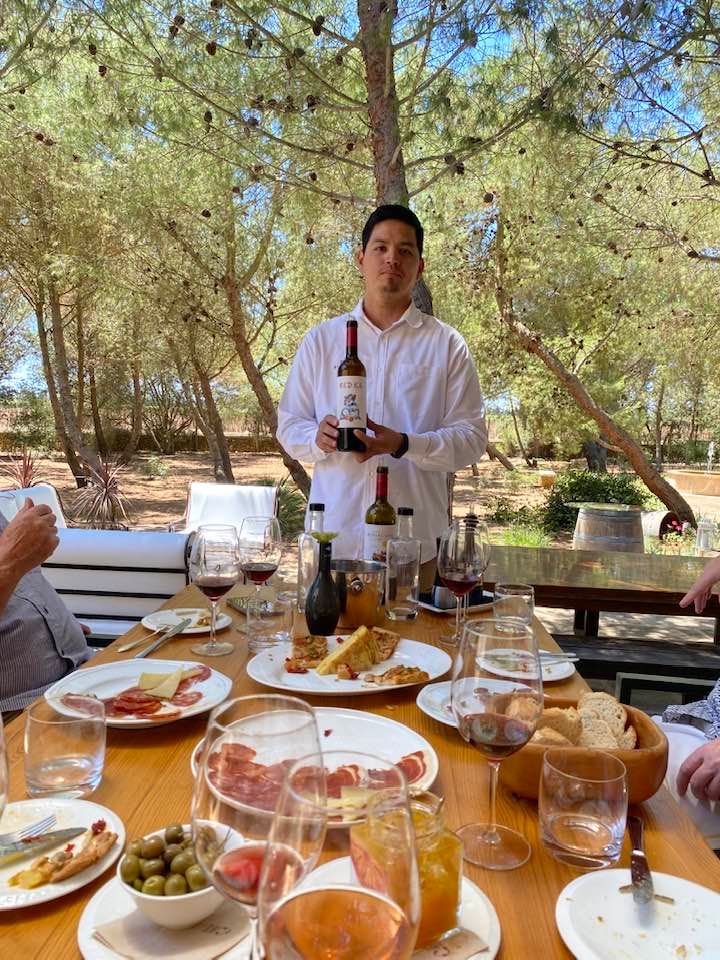 What a beautiful day out, even in the heat it was not such an effort. A gentle wander round the village and then the beautiful garden for lunch. Our fellow guests there today included a professional photo shoot, a bridal couple making plans and a high powered business meeting.
We were just the crew from Soller on a 'Nan's Day Out' and we had the very best time…