Have a visit and immerse yourself in a cultural oasis in Palma…
Elena Castillo creates her beautiful works from her studio in Soller. Her sculptures and artwork appear in collections worldwide… Such talent in our world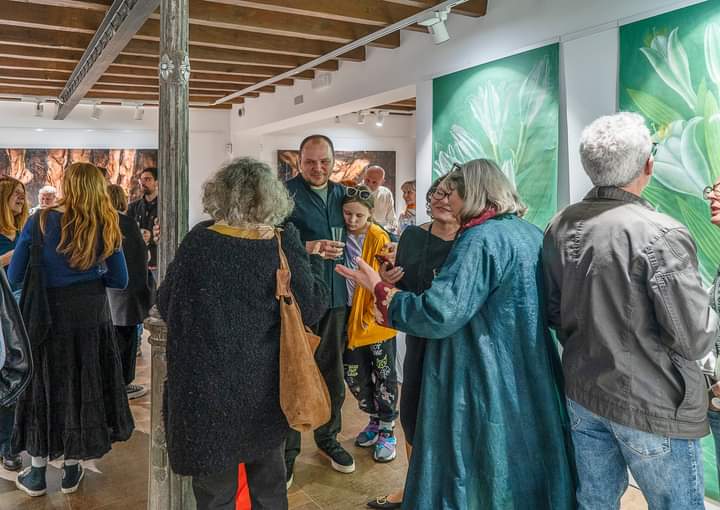 "The Garden of Gethsemane" is a new cycle of paintings by Ilya Gaponov, consisting of large-scale multi-figure compositions. The uniqueness of this exhibition project lies in the fact that, in addition to Ilya's paintings, the exhibition is enhanced by Elena Castillo's monumental graphic plates, which show hypertrophied images of white lilies. The events that took place in the Garden of Gethsemane are a universal plot connected with the story of betrayal, the pains of doubt, opposed by indomitable will and resistance. In his paintings, Gaponov seeks to convey the feeling of universal loneliness that seized the son of God the night before his arrest. Going to the mountain to pray, he took his disciples with him. He looked to them for support, but they fell asleep. Gaponov compares his paintings with photographic reports of the scene, breaks the images into fragments. In each of them one can guess, however, some allusion to the compositions of the great artists of the past. Rethinking the work of Caravaggio, Rembrandt, Goya, Hodler, Kokoschka, Nolde, Kollwitz, Gaponov tries to overcome the line between past and present.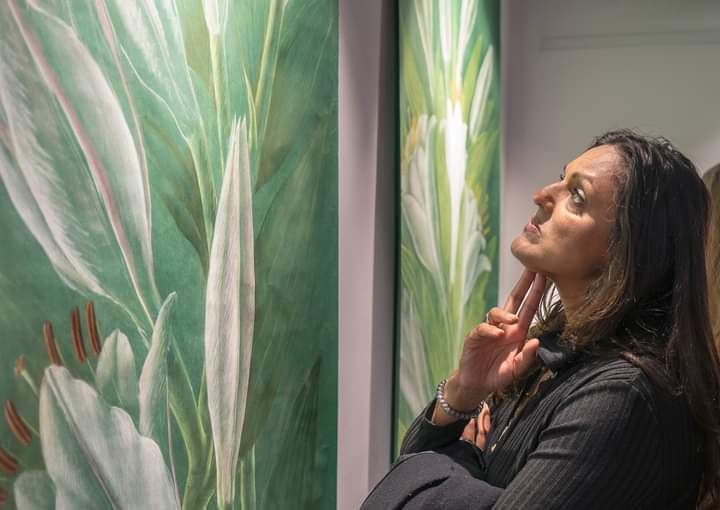 In her graphic series, through the image of flowers, Elena Castillo tries to convey the beauty of the world, indifferent to suffering. Lilies in her large-scale drawings can hardly be called a symbol of purity and piety. These giant flowers with swollen buds are material, impersonal and impassive. Behind the outward beauty of the flowers lies a death-threatening danger, like a treacherous dream of Christ's disciples, in whom he trusted.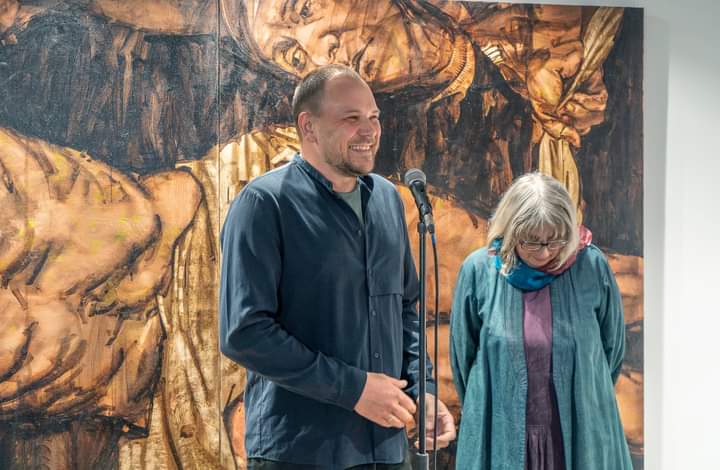 The white color of the petals becomes the mourning color of the shroud in which Christ was buried. Thus the luminous image of hope becomes a symbol of death, but also of rebirth in eternity. The image of the lily is deeply rooted in our subconscious and is inseparable from the biblical context. The subtle connection between Elena's graphic panels and Ilya's paintings builds a strange combination.