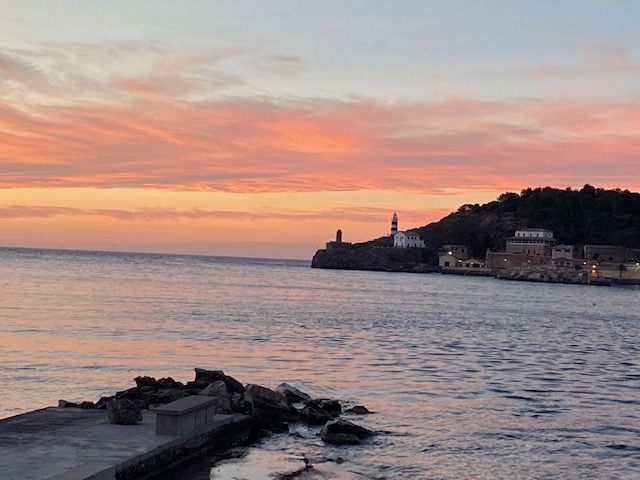 By Shirley Roberts
Pics of Soller Sunsets by Shirley Roberts
In our Northwest corner of Mallorca, we enjoy spectacular sunsets.  The sun sets everywhere so we are not unique. In my own travels the sunsets of the Port of Soller are there in my top 5 sunset destinations.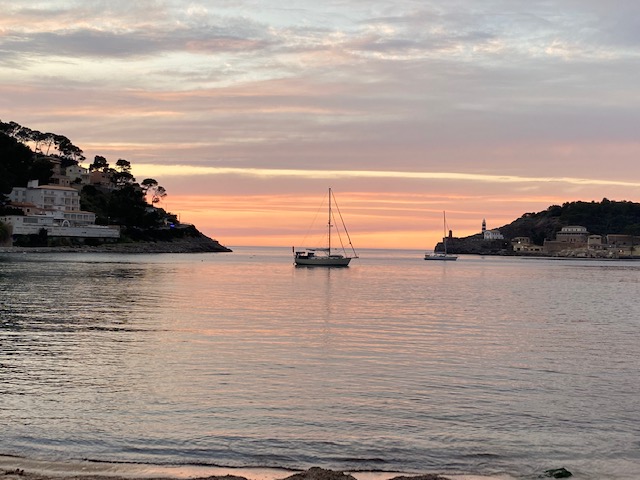 In Egypt the sunset is revered and on the banks of the Nile in Luxor and Aswan the sunset gatherings were a feature of life.  For those with money it was in the fine hotels with cocktails in hand.  For most people it was just the enormity of the deity showing its power every day. In Egypt the sun god is considered the central and original power of creation. The daily rising and setting sun offered tangible evidence of the sun's power to fall into the western sky and be reborn each morning in the eastern sky.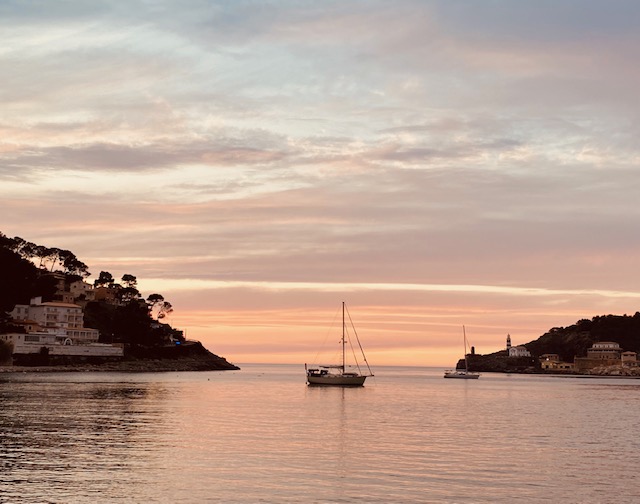 In Florida the sunsets on the beach are the favourite time of the day. To get to Clam Pass beach in Naples we walked the shady mangrove tunnel, and emerged on a sunny day to a beach with sand that is blindingly white and water impossibly turquoise. The sunset gatherers brought their own picnics and raised a glass and then clapped as the sun finally fell into the water.  A truly beautiful sunset spot.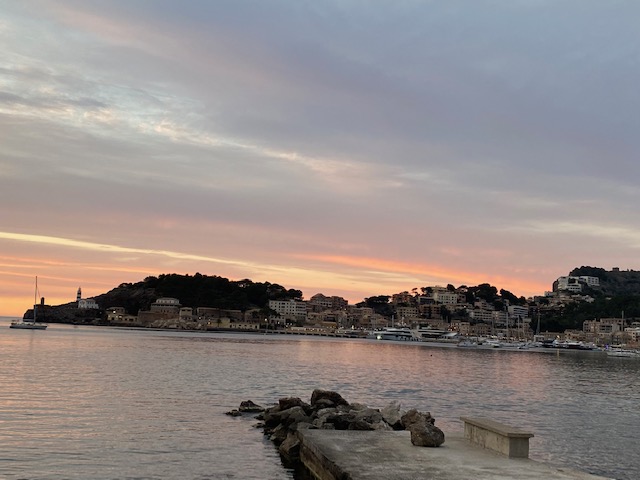 In Cornwall the sunsets over Hayle Beach take some beating.  This is the three miles of golden sands facing St Ives. The sunset is a daily sight for our family who live on the edge of the sand. For those visiting, sunset gatherings are everywhere with 'the view'.  The hour before the sun finally sets is the 'golden hour' when nature puts on a magical light show and the 'stairway to heaven' can often be seen.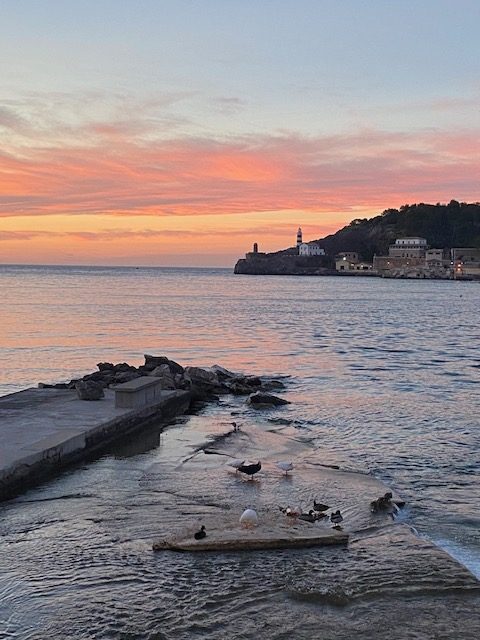 Stromboli has to be on my list of sunset experiences.  From the comfort of a cruise ship the sunset over this volcanic island off Sicily was a unique experience. Volcanic eruptions appear regularly, and this blended with the sunset gave a view which is never to be forgotten.  Stromboli is a small island off the north coast of Sicily and contains one of the three active volcanoes in Italy.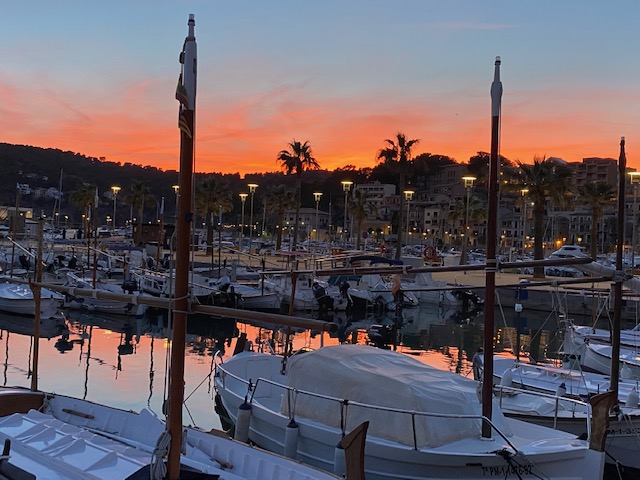 The Port of Soller is a most beautiful sunset location. Some travel up to the Muleta lighthouse and watch the scene there. Guitars and celebrations often accompany the scene. Meanwhile down on the beach locals have their favourite places to watch. Mine is sitting on the Repic Beach at the 'bridge end' and spending the 'golden hour' watching the progress of the sea calling the sun. The cloud formations and the sun setting are a combination which gives the Port of Soller a very special place in the sunset world. I am so glad it's mine to enjoy…