By La Palmesana Editorial Office-July 21, 2022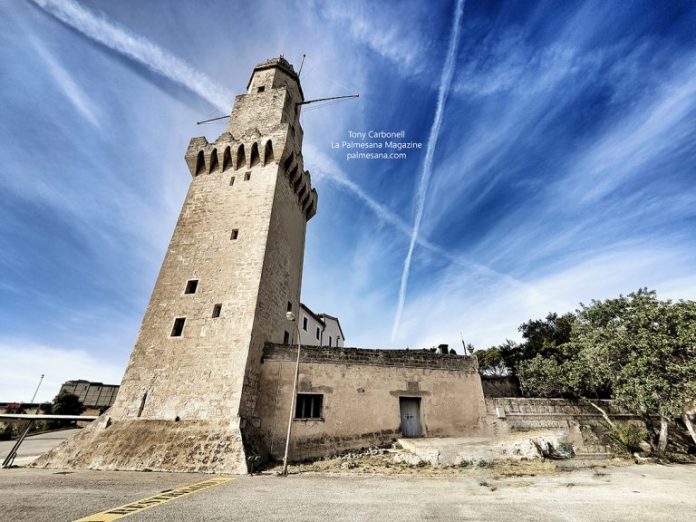 The vice-president of the Consell de Mallorca and executive councilor for Sustainability and the Environment, Aurora Ribot, and the island's director for the Environment, Inmaculada Férriz, presented today at a press conference the new hiking route, the Route of the Lighthouses.
Likewise, the route will allow contact with the historical, cultural and ethnological heritage of the coastal area, among which the lighthouses of Capdepera, Portocolom, Cabo de ses Salines, Colonia de Sant Jordi, s'Estelella, Cabo Blanco and Cala Figuera and the dry docks of sa Ràpita and s'Estelella, sala s'Almunia and xala Figuera, and the towers of sa Ràpita, la Esbucada, Portopetro, s'Estelella, Cala Pi, Portals Vells and towards Andritxol
The Ruta dels Fars will be a 285.6 km hiking itinerary, divided into twelve stages, which will connect Capdepera with Andratx on foot. The route borders the coastal area of ​​Levante, Migjorn, the bay of Palma and the west of the Sierra de Tramuntana and crosses urban and tourist centers such as Cala Ratjada, Cala Millor, Porto Cristo, Portocolom, Cala d'Or, Portopetro, Cala Figuera , Colonia de Sant Jordi, sa Ràpita, Cala Pi, Arenal, Palma, Palmanova, Santa Ponça, Peguera, Camp de Mar and Puerto de Andratx.
The Minister of Sustainability and the Environment, Aurora Ribot, has highlighted that "one of the clear objectives of the department is to continue opening routes that allow the establishment of a network of paths that connect the various populations of Mallorca on foot. The new Ruta dels Fars allows us to promote hiking as a healthy activity suitable for most of the population».
"One of the novelties that the Ruta dels Fars presents is that some stages, such as the one in Palma, run through an urban layout. In Mallorca we are not very accustomed to this type of route that does exist on other major routes. When everything is signposted, we hope that the wooden signs will generate curiosity and even encourage people to discover their surroundings on foot", added Ribot.
For her part, the insular director of the Environment explained that, "with this route, we contribute to the protection and conservation of the paths, which are part of the route, as well as the associated historical, ethnological and maritime heritage and its surroundings. environmental".
With the incorporation of the Ruta de los Faros, it will be possible to go around Mallorca on foot connecting the three marked hiking routes of the Council of Mallorca: Dry Stone Route: 299.56 km, Artà-Lluc Route: 134.72 km and the Route of the Lighthouses: 285.6 km. The total route adds up to 719.58 km and connects 31 municipalities.
Stages, variants and points of interest
Stage 1: Cala Agulla – Cala Bona (24.47 km)
Stage 2: Cala Bona – Porto Cristo (13.74 km)
Stage 3: Porto Cristo – Porto Colom (27.03 km)
Stage 4: Portocolom – Cala d'Or (14.55 km)
Stage 5: Cala d'Or – Cala Figuera (16.70 km)
Stage 6: Cala Figuera – Colonia de Sant Jordi (33.03 km)
Stage 7: Colonia de Sant Jordi – Cala Pi (25.04 km)
Stage 8: Cala Pi – s'Arenal (21.47 km)
Stage 9: s'Arenal – Palma (15.75 km)
Stage 10: Palma – Son Caliu (19.50 km)
Stage 11: Son Caliu – Santa Ponça (25.62 km)
Stage 12: Santa Ponça – Port d'Andratx (17.65 km)
Apart from the twelve stages, the Ruta de los Faros includes three variants that connect it with the Ruta de Pedra en Sec:
Variant A: na Burguesa (7.66 km)
Variant B: Son Caliu/Santa Ponça – Calvià (13.85 km)
Variant C: Peguera – es Capdellà (5.72 km)
Points of interest
Stage 1: Torre Esbucada, far de Capdepera, Torre Nova des Cap Vermell, Estany de Canyamel, antics vivers of fishermen in the area of ​​Cala Rajada and escars.
Stage 2: es Riuet, castell i sa Punta de n'Amer area
Stage 3: Porto Cristo tower, old pedreres de marès, Portocolom defense tower, Portocolom lighthouse.
Stage 4: various barraques, Cala sa Nau, creu des Port (Portocolom), Cala sa Nau quarry.
Stage 5: Cala Figuera escars, es Fortí de Cala Llonga, Portopetro escars, sa Torre d'en Bossa, Mondragó Natural Park (sa Font de n'Alis pond, s'Amarador pond and torrent), Torre d 'in Beau.
Stage 6: torrent de s'Almunia, caseta, escars, Torre Nova de sa Roca Fesa, far de ses Salines, pedreres de marès.
Stage 7: far de sa Puntassa, Torre de Son Durí, escars, antics vivers, Torre de s'Estelella, Torre de Cala Pi, es Trenc-Salobrar de Campos natural park
Stage 8: aljubs, Capocorb Nou and Capocorb Vell houses, Capocorb Vell talaiot, molí de sa Torre, sa Torre houses, far des Cap Blanc
Stage 9: Es Carnatge, Ecomuseu Marítim, Club Nàutic Cala Gamba, Molins de ses Troneres, Palma maritime façana: Murada de la Mar, Palau Episcopal, La Seu, (futur) Museu Marítim de Mallorca, Palau de l'Almudaina, La Llotja, Consolat de Mar, Bastió de Sant Pere
Stage 10: Barri des Jonquet, Castell de Bellver, na Burguesa
Stage 11: Torre de sa Porrassa, Torre des Portals Vells, Torre de Cala Figuera, Far de Cala Figuera
Stage 12: Torre des Cap Andritxol, Cap Andritxol, Creu del Desembarcamenthttps://www.youtube.com/es