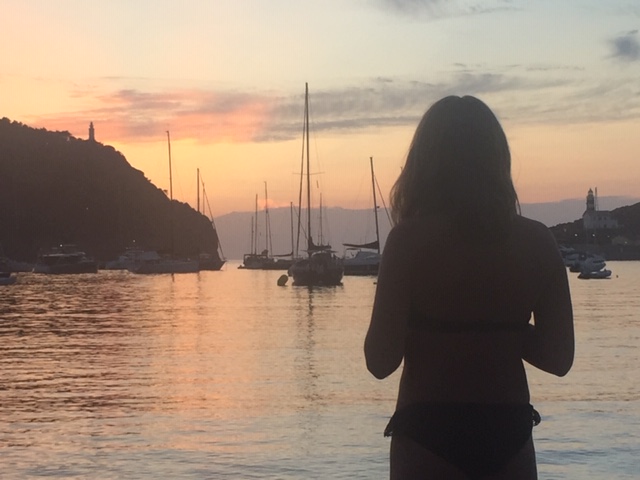 By Shirley Roberts
Life has changed for everyone in the past two years. We are now welcoming visitors back to the Soller Valley and it is great. Their mentality, like ours has taken on a new focus and different decisions are being made. For a 'Nan's Day Out', getting in the car and heading off to get lost is part of the adventure. Many of our visitors have that vision too until they fill up the car with petrol and shake their heads in disbelief. This has made many use other forms of transport on the island to get to their destinations, and this has proved an even greater adventure.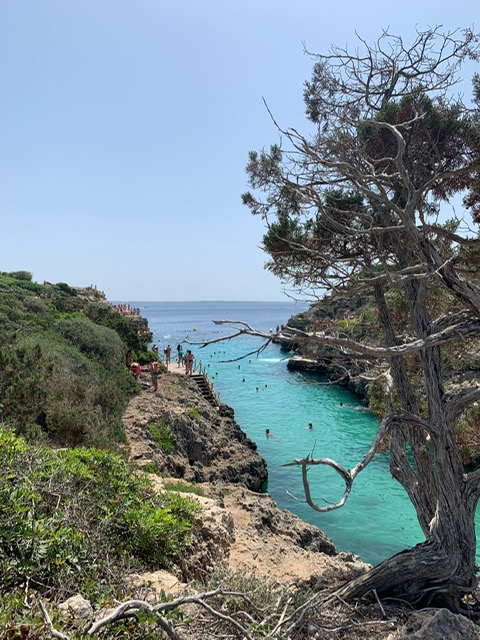 This is how it was for me and mine this week as it was destination Alcudia for half our party and Minorca for the rest. Yes, I am talking a 'day trip'. The first journey of the day was taken on one of the smart new buses which run with increasing regularity from Soller. 7 am bus to Palma bus station and then the bus to Alcudia. From there our ways parted and some headed for the boat to Cuitadella and the rest went off to the Alcanada coastline and the shady grasslands alongside the sea.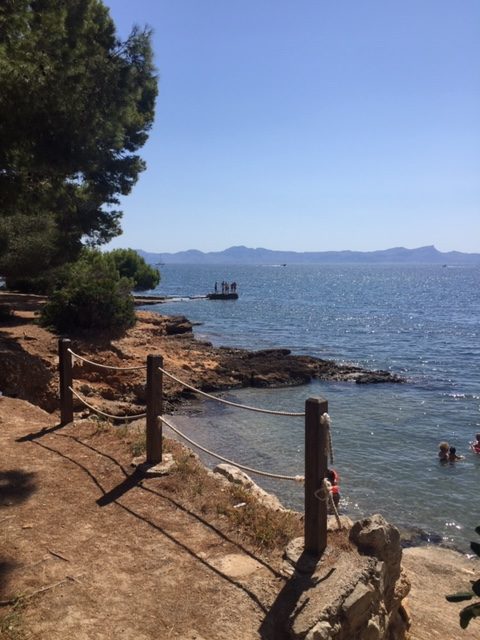 The freedom of having no car meant that in the heat we didn't walk that far. You found your shady nook and settled, and that how it was. Meanwhile over in Minorca walking and taxis were used for a glorious day trip.
Another day was taken with just going local and heading for the Repic Beach in the early morning before most have had their breakfast. Even in August an empty beach and an untouched sea beckoned. Clear as clear and full of biting fish – they got me twice and I screamed, much to the embarrassment of the granddaughters. I just wasn't expecting that.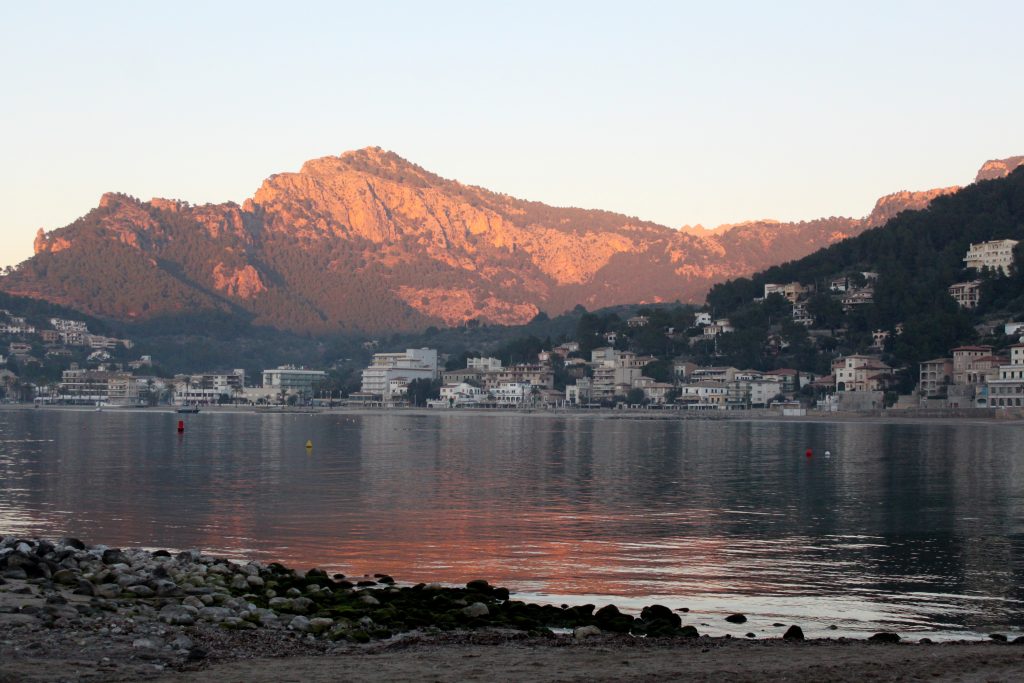 Eventually we were joined by families with little children, who are just the best company. Playing mermaids and unicorns in the sea was the tableau played out in front of our chairs.
We all wanted to join their unicorn family.
The Palma trips have been amongst the most fascinating this summer. The plan was to get on as many ordinary Palma buses as possible and see where they led. So, again, a bus from Soller to the bus station and then a journey on a random bus. 2€ is the flat fare and off you go to anywhere North, South, East or West of the City. I really enjoyed these bus adventures, but I want to repeat them all when it is cooler. To get off the bus and walk a few miles and then pick up another would have been the perfect way to attack this outing. Not possible to achieve it all in 35-degree heat. I saw bits of Palma I had never seen before and understood much more how one area fits into another.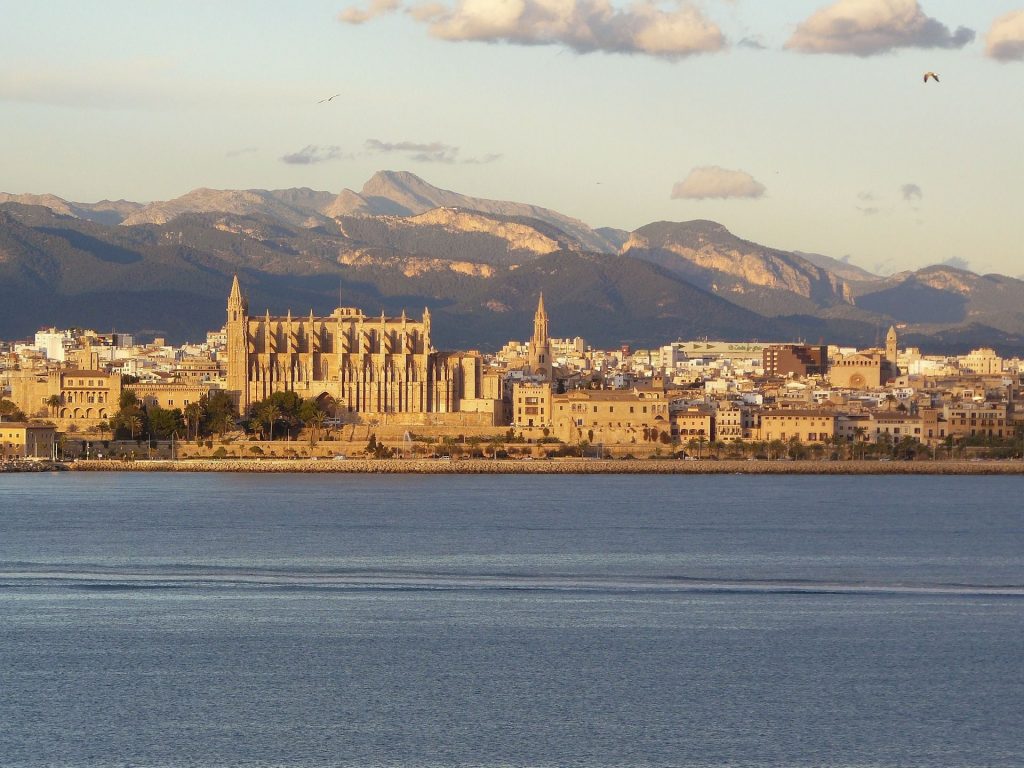 The effect of the new bus timetable in the Soller Valley cannot be underestimated, it has been a game changer for so many. Every hour you can pop up and down the mountain and this is what we did one day. A small bus which is more like local community transport. No chickens on it today but you know that one day you might come across a real rural use of this local bus. Negotiating the lanes up to Fornalutx is an experience. It is bad enough trying to do that in the car but maximum respect to the cheery driver.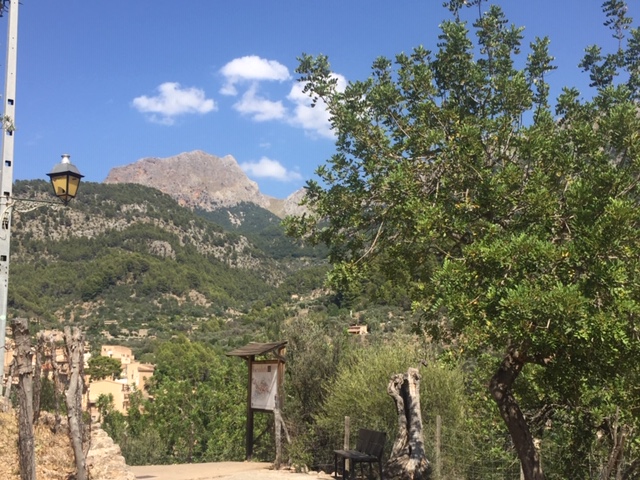 Buses have been the name of the game in our days out, but I neglect the trains at my peril. I love the trains of Majorca and the way I start my rail journeys from the Metro in Son Sardina. To park the car for free outside the Metro Station door starts the whole laid-back experience. A quick hop to the mainline station of Palma where you just change platforms to be on your way.
There are three train routes in Mallorca covering a total of 77 kilometres and 22 stops. The first train leaves Palma at around 06:00 and runs until midnight. The main train line is T1, which runs between Palma and Inca via Marratxí, Santa María, Consell, Binissalem and Lloseta.
There is a big train notice board in the station giving all the destinations and the times of departure. All these journeys are on my list for the Autumn when it is a tad cooler.
Buses, Metro, Trains are all here in Majorca and great ways to have that Nan's Day Out or a solitary wander. I love being in the company of my girls but also enjoy the days where I get lost in my own company. I am looking forward to more trips and adventures…