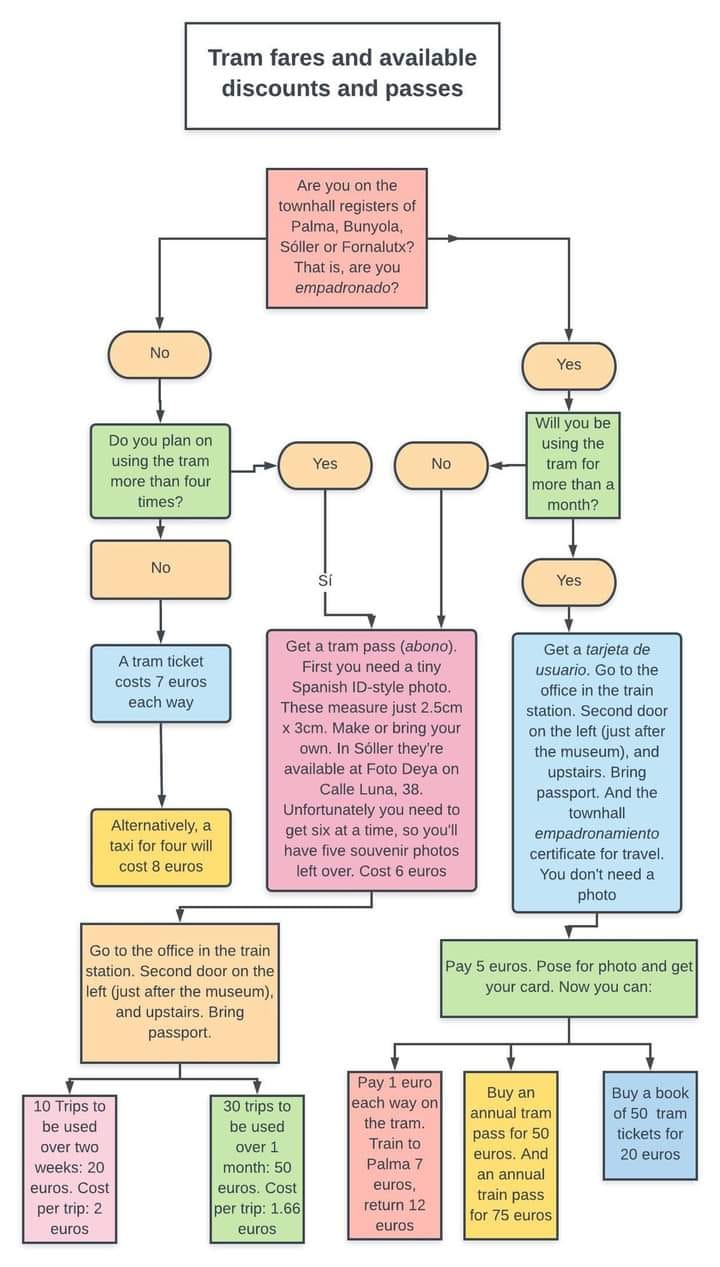 Written by Shirley Roberts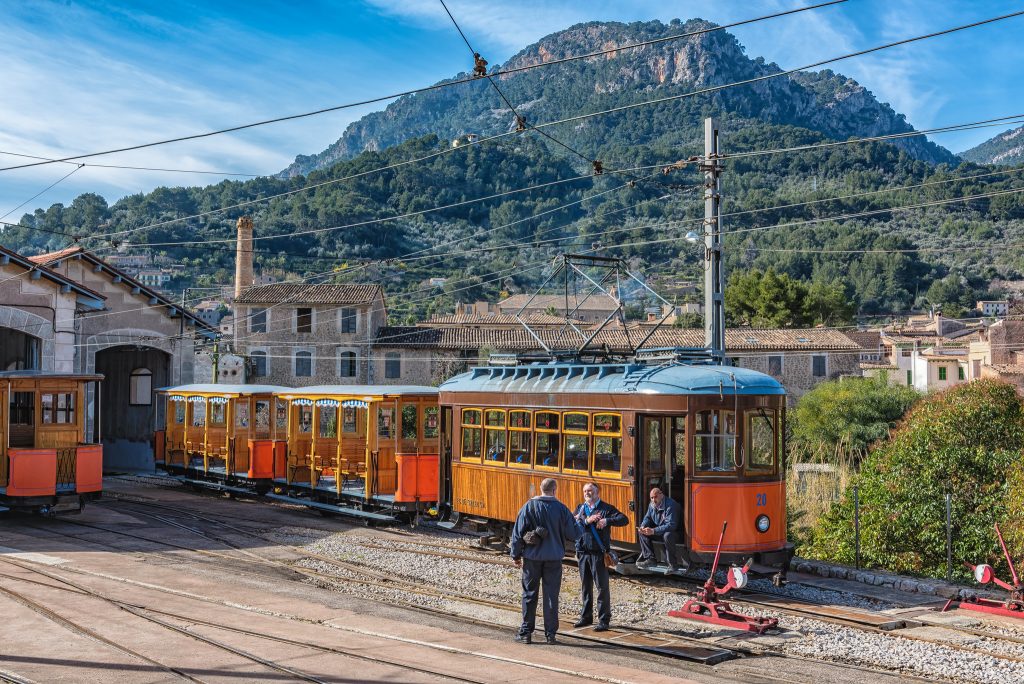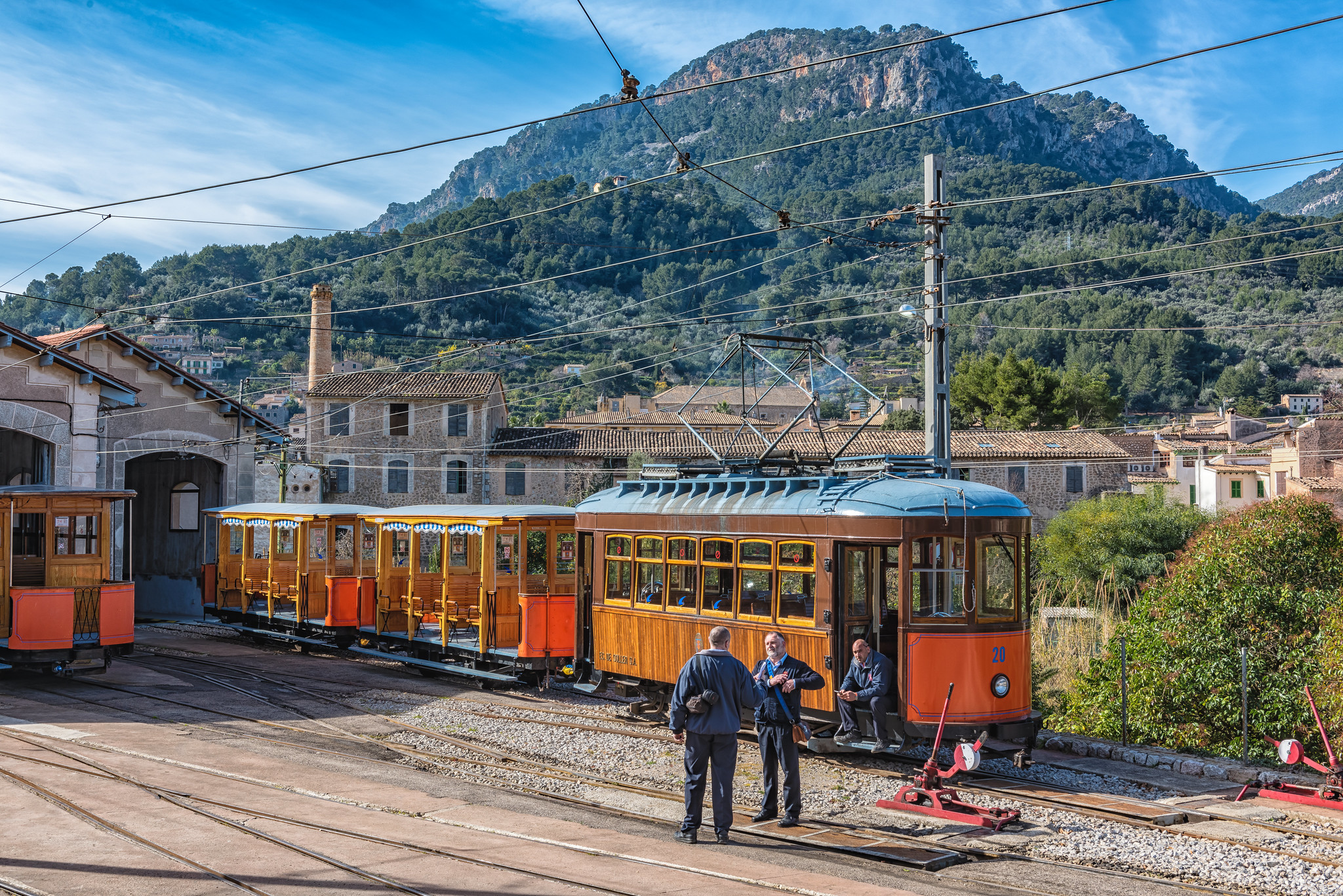 Visitors to the Soller Valley absolutely love our TRAM. They equally hate the prices
It is a tourist tram with prices to match, Residents ,after lots of proof of residency are entitled to a special rate.
Visitors who stay for a week or more find it useful to avail themselves of the special rates available to them. IF THEY KNOW ANYTHING ABOUT IT.
The following Flow Chart from Barry Byrne explains how you can get the reduced price tickets. These are available to ALL who want them.
Flow Chart created by Barry Byrne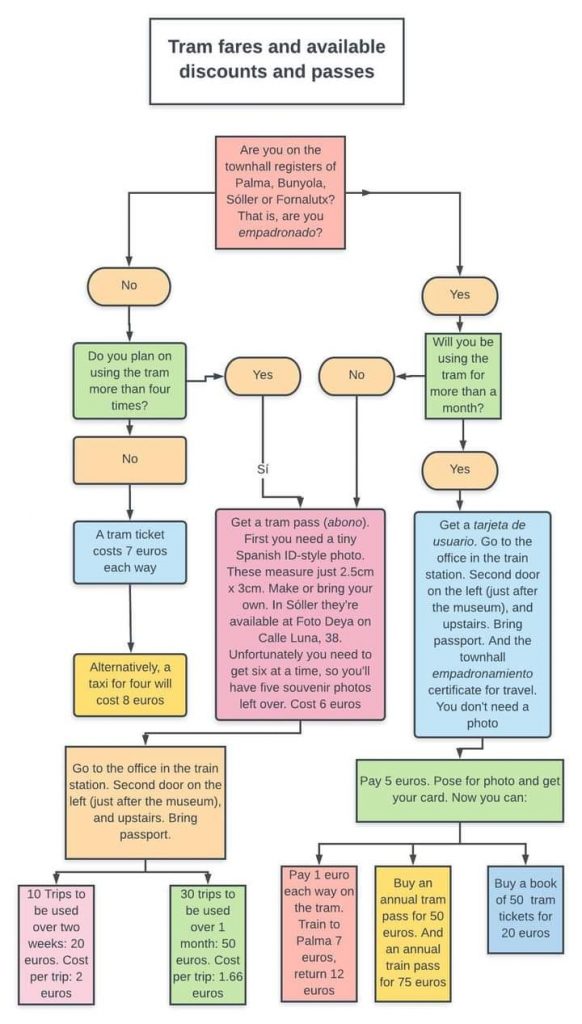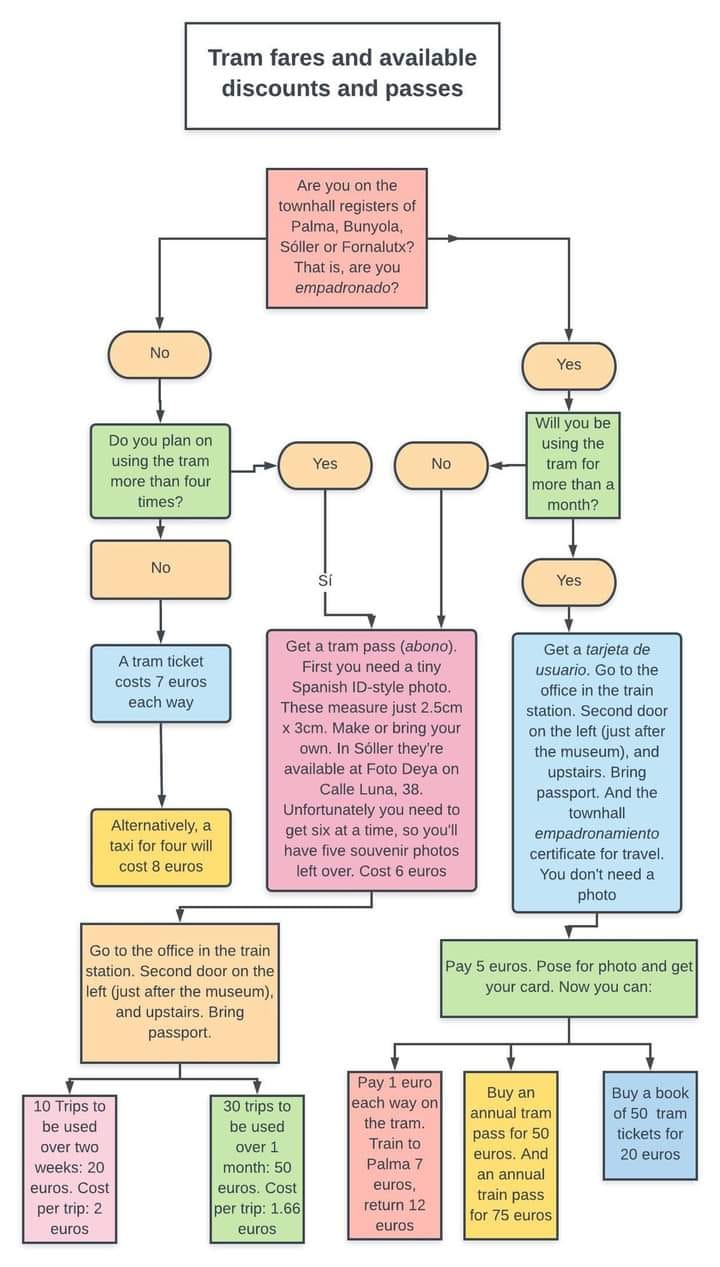 Happy Tram riding everyone…