By Shirley Roberts
Published in the Majorca Daily Bulletin on Sunday 27th September 2020
Regular readers of my stories know the people who pop up. They get to know their names and tales.  All of them have their six month experiences of a Covid world and how it has impacted on them.  Humans of Majorca, over the next few weeks, will tell you a few of their stories and updates.
Let's take 'our Rachel Fox' first.  She is the photographer on our Tuesday page of Spotlight on Soller.  A lady of many parts and I could occupy pages on her antics and enterprises.  I am just going to confine myself today on life for Rachel since lockdown began. It all started with very elderly mum (over 90) being in residence for a couple of weeks from her home in Formby. Lots of jigsaws later and six months on, Mum is still here and thriving.  She still takes the occasional dip in a friendly swimming pool and is often to be seen enjoying our local café society.  These days, courtesy of a wheelchair, but nevertheless she is still here while many have left or didn't arrive at all.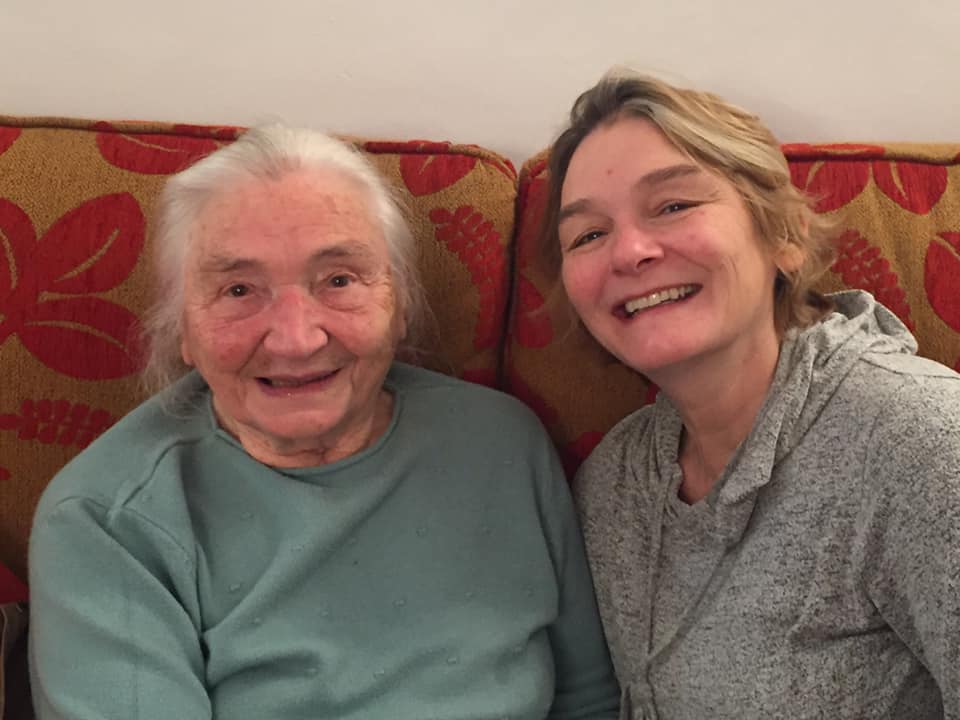 Add to Rachel's world two teenage sons and two excitable dogs and that is enough for anyone isn't it? No it isn't actually, because Rachel is the brains and brawn behind Rachel's Laundry and provides a community hub for us all. Laughs happen, tears happen, gossip happens in this upmarket laundrette with a fabulous big ironing machine. Well it did, till the place caught fire. Yes, you read it correctly, an unexplained fire took this important business in our world to a dark place full of ash and dirty bits.
Months have passed and the insurance assessor knows his way to Rachel's Laundry. Everything is clean and working again this week. This is after months of the washing being done at home in Rachel's house full of Granny, dogs and kids. Posh ironing machine is still being negotiated but apart from that the duvet washing continues.
As I caught up with her this week she was taking possession of an air quality machine.  This is because 'our Barry' (who will be the subject of another week's story) was distributing them to four corners of the Soller Valley. We have an early morning burning issue in the inversion of the Soller Valley at this time of year.  The machines check the toxicity each day and are being used for information for a Town Hall meeting in November.  'So Rachel, haven't you got quite enough on your plate at the moment?'  is my question. Her answer is of course yes, 'but I am really interested in the environmental project and I want to play my part'.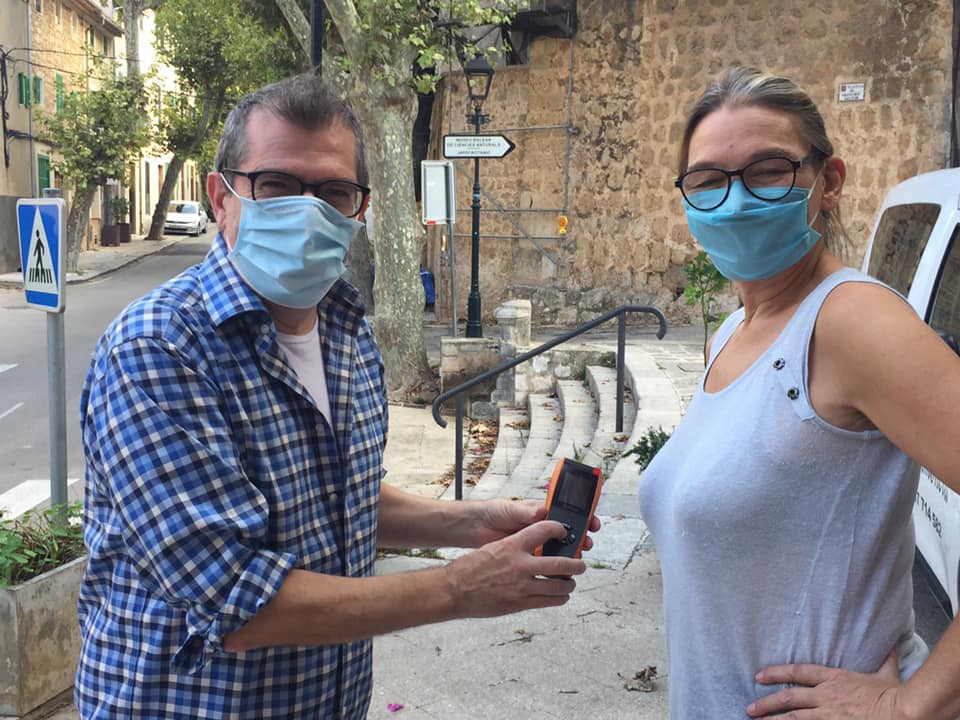 In many ways Rachel has had an idyllic early lockdown. To be able to spend extended time with her Mum has been a gift. The fact that this included more quality time for her sons to spend with Granny is also a blessing. But when life went pear shaped it did it with a vengeance. Now the repercussions just keep on coming and the insurance world is not making it easy just to get fully going again. Add to that the fact that many of her hotel customers have already closed and second homers are not here. The wondering about the future is an ever present thought.
Is there life and a future in duvets and sheets let alone being the Agony Aunt for so many? These are the four o clock in the morning conversations the majority of people I know are having about their lives too.
Rachel arrived in the Soller Valley over twenty years ago. She was a teacher in International Schools in Palma. She is a photographer and poet of renown. She is interested in what makes the world tick and is always interested in projects and helping the community. She was there at the beginning when Boomerang Bags were created in Soller. This is a group which sews shopping bags out of donated material. They also make masks and PPE for the health service. When this great initiative started Rachel was alongside with her sewing machine.
The Soller Valley in many ways relies on Rachel Fox and everyone is pleased that she appears to be coming out of all the hard work and angst of the past few months. 'Have wheelchair will push' is her mantra and we are always delighted to see her and Mum.
When 2020 started Rachel had plans for family travels to exciting places and a writing course or two. Instead her world has been her sons, her mum, the inside of her house and her burned out laundry. She is more than ready for the sunshine now – just like the rest of us…