Community life in the Soller Valley
Published in the Majorca Daily Bulletin
on Tuesday 18th July 2017
Photographs by Rachel Fox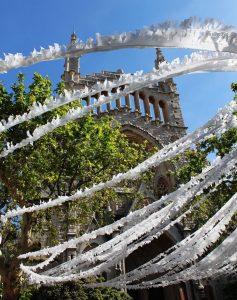 We are half way through 2017 and every month we celebrate a Fiesta or a religious occasion.

There will be parades, programmes and the involvement of hundreds and sometimes thousands of people.

The Moors and Christians battle in May creates an audience of 10,000 people. The St Bartholomew Fiesta in August has been known to approach 5, 000 for its final battle and Fire Run. The other fiestas, such as the Carmen, Mare de Deu celebrations are more about the community gathering on the beaches for their picnics and watching as Carmen drifts in on the water.
Behind the scenes for all these occasions are the committees of people who believe passionately in the celebrations and give their time to create them.

In the Soller Valley the local people are great joiners of organisations and they give their allegiances and time to all sorts of causes.

Every one of those groups will work hard in the creation of the particular fiesta they are associated with. They call on teams of people who can erect a stage, provide the chairs and clean up after an event.

The Town Hall is also involved and the Cultural Department work tirelessly to ensure that the traditions continue for the next generation.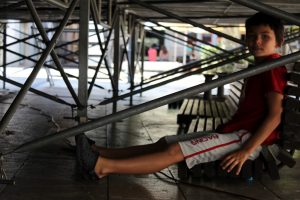 The people who do this work are largely unpaid and they do this work for the benefit of the Soller community and because they value the traditions. If you are ever up early enough after a fiesta you will find the Town Hall staff cleaning the streets alongside the volunteer groups. The whole team know that this is an essential part of the work and they are not afraid to get their hands dirty.
In talking to some of the groups I am in awe of the amount of work they do in the organisation and planning. I know that this level of involvement is not just a Soller thing – this is happening all over Majorca in all towns and villages. The collective mind-set is that they are free to celebrate their fiestas and their way of life and they will.

The evolution from a dictatorship where actions were scrutinised and controlled is still progressing.

The older generation particularly just love an opportunity to gather in large groups and talk freely and loudly. They remember too clearly the days where that sort of behaviour had consequences. They are free and proud of their traditions and happy to share them.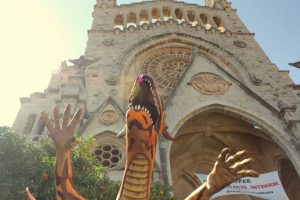 This brings us to the expectations that visitors have and their comments which are often ill informed.

If you have an army of volunteers giving of their time in-between their own work and family life you cannot expect a corporate production.

People often moan about the date changes for fiestas or how that there is a delay before something actually starts.

They are waiting for the show to begin and they are irritated when it doesn't.

I can't take part in these conversations as I find them highly offensive.

My own view is that if you want a Disneyland experience where everything runs like clockwork then go there – it is very easy.

The celebrations of Spain are largely run on the good will and involvement of local people and should be respected for that.
At Sollerweb we are often asked about the dates of fiestas so that people can plan their holiday dates around them.

We give the best information that we have at the time of the question but we cannot guarantee that a date will not change.

Some people become vitriolic when they have booked a flight only to find that a fiesta date has been moved. The only word for all this is Tranquilo – just relax and go with the flow. No-one is out to get you and inconvenience your plans but sometimes life happens and things change.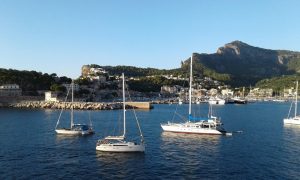 The Soller Valley is not a theme park and thousands enjoy it every year in the way they choose to.

With mountains, beaches and an eclectic cultural life going on it is the place of choice for many.

If you happen upon a local fiesta when you are here just have a little thought about all the local, unpaid work that has gone on to create it.

Enjoy it for what it is and go with the flow and know that you are very welcome here.