The life and times of Tomeu Deya Canals in 2023
By Shirley Roberts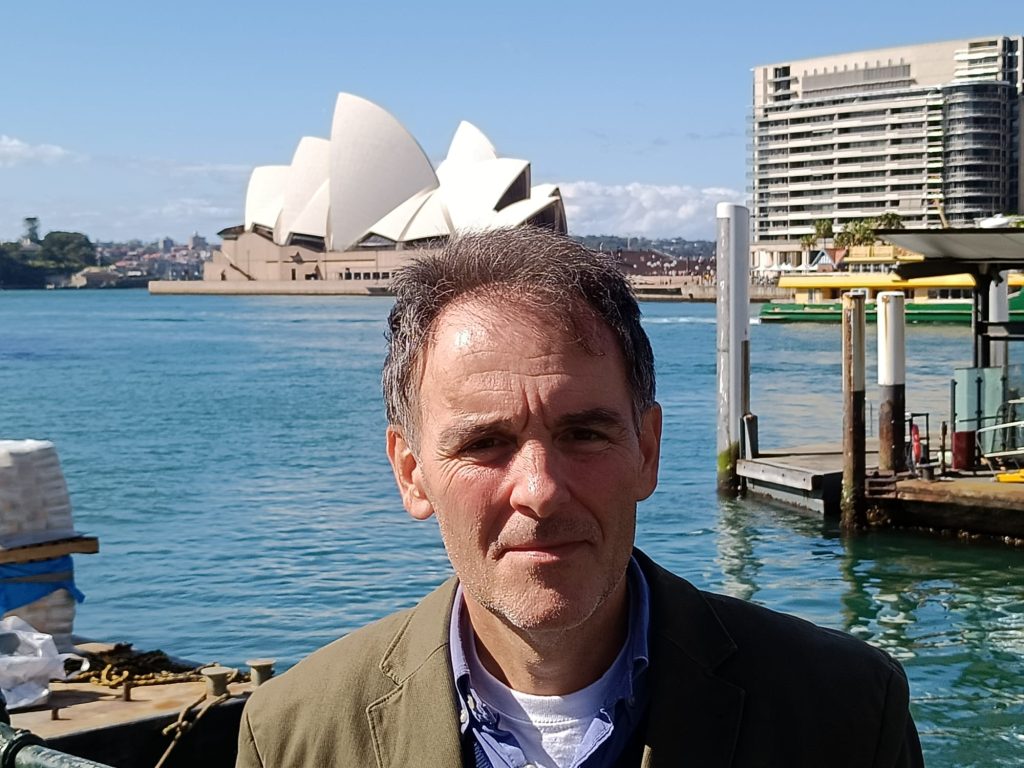 How many people in this world can trace their heritage back to 1561?
How many people still live in the same village and work the same mill from those times?
How many people started their education in the Institute in Soller and continued it in various universities including the University of Stirling?
How many people have travelled the world sharing the Soller Valley story and the wider Mallorca history as part of the UNESCO World Heritage Committee and as a Director of the Mallorca Tourist Board?
How many people continue to share their local family world in Biniariax and represent a wider stage as a member of the Advisory body of UNESCO?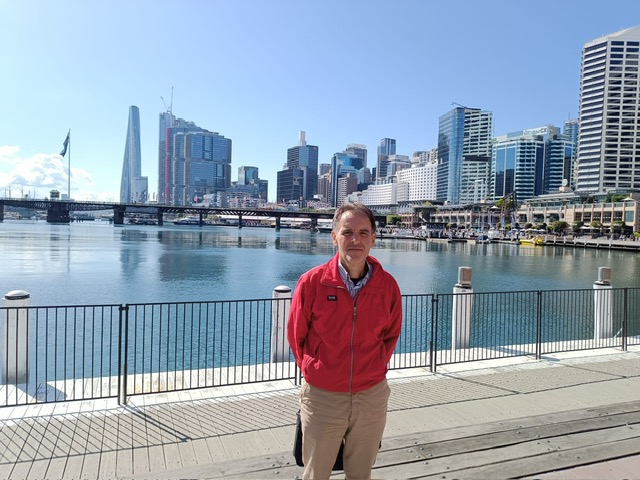 How many people took to the stage in Australia in September 2023 to lecture on RESPONSIBLE AND SUSTAINABLE TOURISM STRATEGY FOR A RURAL CULTURAL LANDSCAPE IN MALLORCA. This was part of the ICOMOS Conference for UNESCO.
Tomeu has a multi-faceted brain.  He was brought up in the Soller valley, within the cultural landscape which still exists in 2023. Apart from ancient olive groves his family own the last oil mill still producing olive oil by a traditional system. His clients, visitors and tourists congratulate him for keeping it and even beg him to maintain it.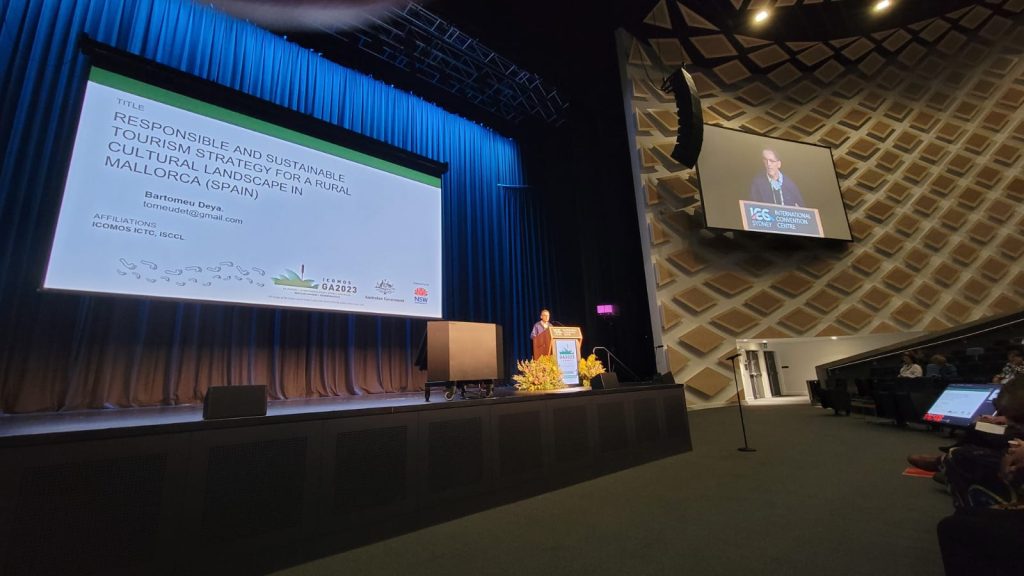 Whilst being proud of his heritage he knows the downside. His commitment to keeping traditional crafts makes him less competitive and profit could be higher by installing a modern oil press, with more production per day, and less employees. Even all the official regulations would be much easier to follow.
But Tomeu's KEY responsibility is this. He feels that keeping tradition alive is not only an image asset for his marketing strategy but a responsibility he has towards past and future generations.
He is proud to own olive trees more than 1000 years old, including one awarded as 'the best in Spain' in 2020.
The first documents mentioning the lineage of Tomeu's family home, Can Det, date back to 1525. Seventeen generations worked in activities related to the production of oil and citrus fruits, the family settled in Sóller in the 16th century and, seventeen generations later, continue with the production of oil and citrus.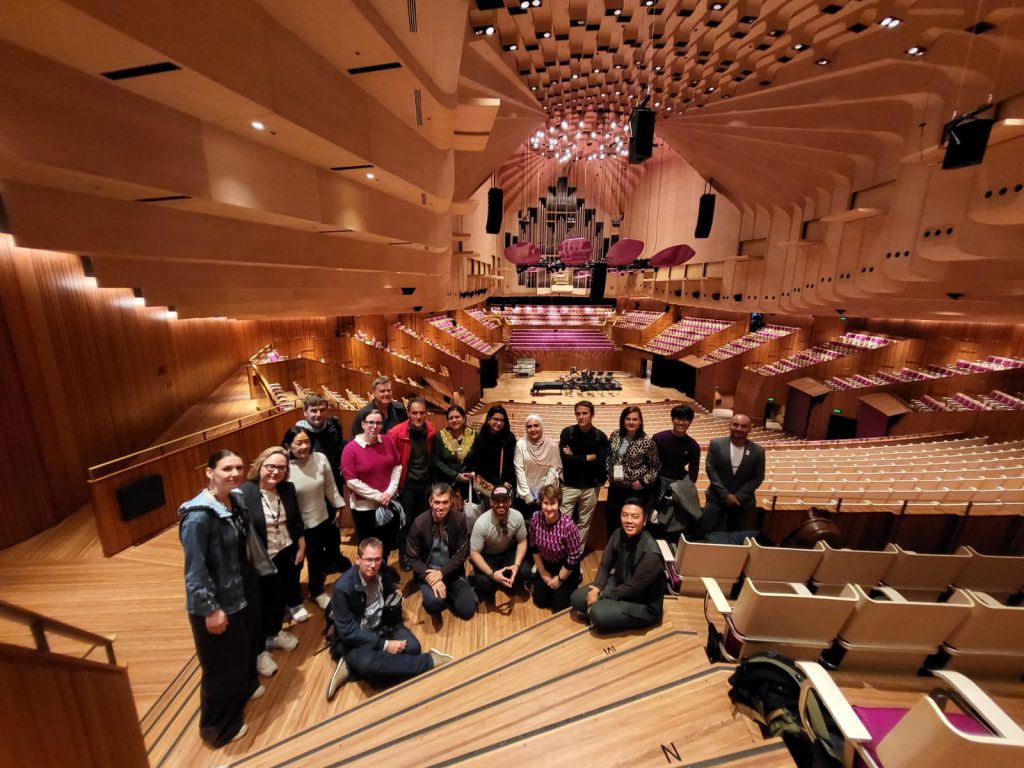 In 2023 Tomeu remains enthused by the gifts of nature and wants to share the process and the fruits with all. He is also a man of his generation and knows the benefits tourism has brought to the Soller Valley. He will take to the podium often to talk of sustainable tourism. This is an expert who has these conversations with other UNESCO sites facing the same problems as Mallorca. How to share the wonder in a manageable way, is a universal problem.
Tomeu and his team give guided tours of Can Det in Biniaraix.  So much to see and hear about in one of his gatherings.  He is always happy to share information and answer questions, you can sign up for a guided tour on https://www.sollerweb.com/candet.html.
This is the lecture Tomeu gave to the UNESCO delegates in Sydney Opera House
RESPONSIBILITY THEME
RESPONSIBLE AND SUSTAINABLE TOURISM STRATEGY FOR A RURAL CULTURAL LANDSCAPE IN MALLORCA.
My presentation under the RESPONSIBILITY category has 2 main topics which are clearly interconnected: cultural landscapes and cultural tourism. First, I will mention some basics about each other in order to allocate the conclusions and recommendations.
According to Paper 26 the cultural landscape reflects the EVOLUTION of human society and its SETTLEMENT over time and usually under the influence of hostile environment and physical constraints for subsistence. In MULTIOWNERS cultural landscapes, governance should be conducted in COLLABORATIVE framework. The people living in the cultural landscape should be able to reach decent living standards and the CHALLENGE is to guarantee an income to these stakeholders in ways that do not conflict with the heritage conservation.
From the book Conserving Cultural Landscapes we can highlight Ken Taylor's view that a cultural landscape is a bridge between culture and nature and the concept includes this synergy. The author also stresses that a cultural landscape is a temporal PROCESS in response to human values which change over time. As you know, there are different categories of cultural landscapes and today we'll highlight a rural ones where I come from.
An important shift was achieved in December 2017 when the ICOMOS-IFLA Principles Concerning Rural Landscapes as Heritage were approved by ICOMOS General Assembly. From that moment the agrarian cultural landscapes are fully recognized as active and progressive heritage.
As regards cultural tourism, it is often a controversial topic. Especially for WH sites implies that the place, to some extent, belongs to all humankind and the best way to perform this right of ownership is the physical visit. In other words, performing tourism. This also facilitates the human contacts between visitor and host, and it should enhance the shared cultures. Cultural tourism should ensure the heritage conservation through the supposed revenue. However, the positive and deserved experiences should be balanced with the heritage safeguarding and other side effects such as over tourism, economic leakages, environmental damages, living quality and respect for the sense of belonging of residents.
After the pandemic we can confirm that sustainability is not anymore, a segment of tourism offer or a brand attribute. It is the only way that tourism can be conceived. In fact, traveler awareness of sustainability is a reality. Tourism is not just an economic activity detached from the place where it happens but it is totally integrated with it. Manage tourism means to reconcile its activities with the life of the place.
A coalition of different institutions named THE FUTURE OF TOURISM has announced 13 principles that are clearly suitable for cultural or heritage tourism worldwide and the best way to apply RESPONSIBLE TOURISM:
1. See the whole picture
Recognize that tourism involves the destination as a whole, not only industry businesses, but also its natural resources, cultural assets and traditions, communities and built infrastructure.
2. Use sustainability standards
Respect the minimum criteria for sustainable tourism practices
3. Collaborate in destination management
Develop tourism through a collaborative management structure with equal participation by government, the private sector, and civil society organizations .
4. Choose quality over quantity
Manage tourism based on quality of visitation, not quantity of visitors, so as to enhance the travel experience while sustaining the character of the destination and benefiting local communities.
5. Demand fair income distribution
Set policies that maximize retention of tourism revenues within the host communities.
.
6. Reduce tourism's burden
Ensure investments are linked to optimizing net-positive impacts for communities and the environment.
7. Redefine economic success
Rather than raw contribution to growth in GDP, favor small business development, distribution of incomes, and enhancement of sustainable local supply chains.
8. Mitigate climate impacts
Strive to follow accepted scientific consensus on needed reductions in greenhouse gas emissions.
9. Close the loop on resources
turn away from use of disposable plastics by tourism businesses, and transition to circular resource use.
10. Contain tourism's land use
Limit high-occupancy resort tourism to concentrated areas. Discourage resort sprawl from taking over coasts, islands, and mountain areas, so as to retain geographical character, a diverse economy, local access, and critical ecosystems.
11. Diversify source markets
In addition to international visitation, encourage robust domestic tourism, which may be more resilient in the face of crises and raise citizens' perceived value of their own natural and cultural heritage.
12. Protect sense of place
Encourage tourism policies and business practices that protect and benefit natural, scenic, and cultural assets.
13. Operate business responsibly
Incentivize and reward tourism businesses that support these principles through their actions and develop strong local supply chains that allow for higher quality products and experiences.
In addition to that we can add Goodwins approach to responsible tourism:
Responsible tourism is characterized by travel and tourism which:
minimizes negative economic, environmental and social impacts;
generates greater economic benefits for local people and enhances the well-being of host communities, improves working conditions and access to the industry;
involves local people in decisions that affect their lives and life changes;
makes positive contributions to the conservation of natural and cultural heritage, to the maintenance of the world's diversity;
provides more enjoyable experiences for tourists through more meaningful connections with local people, and a greater understanding of local cultural, social and environmental issues;
provide access for people with disabilities and the disadvantaged;
is culturally sensitive, engenders respect between tourists and hosts, and builds local pride and confidence.
As member of ICTC I am very proud to have contributed to the recently approved Cultural Tourism Charter entitled:
Reinforcing cultural heritage protection and community resilience through responsible and sustainable tourism management
That gives a clear idea of the trends and challenges to face and the necessity to introduce tourism in the heritage management. As we can see, the 7 principles align with the ones I just mentioned and reinforce the RESPONSIBILITY in tourism and heritage management:
Principle 1: Place cultural heritage protection at the center of responsible cultural tourism planning and management
Principle 2: Manage tourism at cultural heritage places through planning instruments and management plans informed by carrying capacity
Principle 3: Enhance public awareness and visitor experience through sensitive interpretation and presentation of cultural heritage
Principle 4: Reinforce the rights of communities, including indigenous groups, to access and engage in participatory governance of the cultural and natural heritage commons used in tourism
Principle 5: Raise awareness of and reinforce cooperation for heritage conservation among all tourism stakeholders
Principle 6: Increase the resilience of cultural heritage and communities through risk assessment, strategic planning and adaptive management
Principle 7: Include climate action policy and measures in the management of cultural tourism and cultural heritage
All these mentions are now linked to the cultural landscape where I come from. It is the Serra de Tramuntana with an area of 90.000 Ha. declared World Heritage in 2011 with agricultural and natural interconnection on the Spanish Mediterranean island of Mallorca. The world heritage area covers 22% of the island.
If we analyse the criteria that demonstrate the Outstanding Universal Value the main ones are the dry stone building work for agricultural use and the water channelling systems.
It was inscribed in the WH List because it has a very strict level of protection but at the same time during the last 40 years it has suffered the decrease of agricultural profitability and many inhabitants left their rural activities to work in more attractive, growing sectors such as tourism. The main challenge to tackle is that about 50% of the area is declared natural and has a special protection regime that makes it difficult to offer any profit to the owners. A better management model should be applied because the area suffer high visitor pressure, both by locals and tourists almost the whole year and many land owners don't get any tangible return from that. For that reason, the stakeholder involvement and participation has been improved with the creation of an Experts and Participation Committee composed of stakeholders form different sectors that meets regularly with authorities to ensure a better management the place. In fact, 95% of the cultural landscape surface is privately owned and these are thousands of owners.
In any case the main objective to improve local economy is related to tourism. For that reason, the aim is to create "sustainable" products that the tourist can find and this profit should go to the land owners. It is not about increasing the number of tourists but transmitting the right messages to the ones that will come anyway and make them contribute to this sustainability. Clear examples of the stakeholder involvement or sense of responsibility are the creation of a brand related to the world heritage site to promote the local products but the most important involvement of the tourism sector is the the leadership of Mallorca with the application of Circular Economy together with advanced tourism regulations related to sustainability and climate change.
Please let me illustrate this statement with a real personal example. My family is based in the Soller valley, within the cultural landscape that I mentioned and apart from ancient olive groves we own the last oil mill that still produces olive oil by a traditional system. Our clients and even visitors or tourists congratulate us for keeping it and even beg us to maintain it. We are of course very proud of that but at the same time our commitment to keep traditional crafts makes us less competitive and our profit could be higher for example by installing a modern oil press with more production per day and less employees. Even all the official regulations would be much easier to follow. But here comes the KEY responsibility issue. We feel that keeping tradition is not only an image asset for our marketing strategy but a responsibility we have towards our past and future generations. We are proud to own olive trees more than 1000 years old, even with one awarded as the best in Spain in 2020.
From ICOMOS now we have a great chance to contribute to the improvement of the heritage tourism strategy with the launching of the INTERNATIONAL SUSTAINABLE CULTURAL TOURISM CHARTER. As stated it is not about recommending but is about acting.
Thank you very much for your attention.
Bartomeu Deya
Economist
Stakeholder Cultural Landscape Serra Tramuntana
Member ICOMOS ISCCL and ICOMOS ICTC