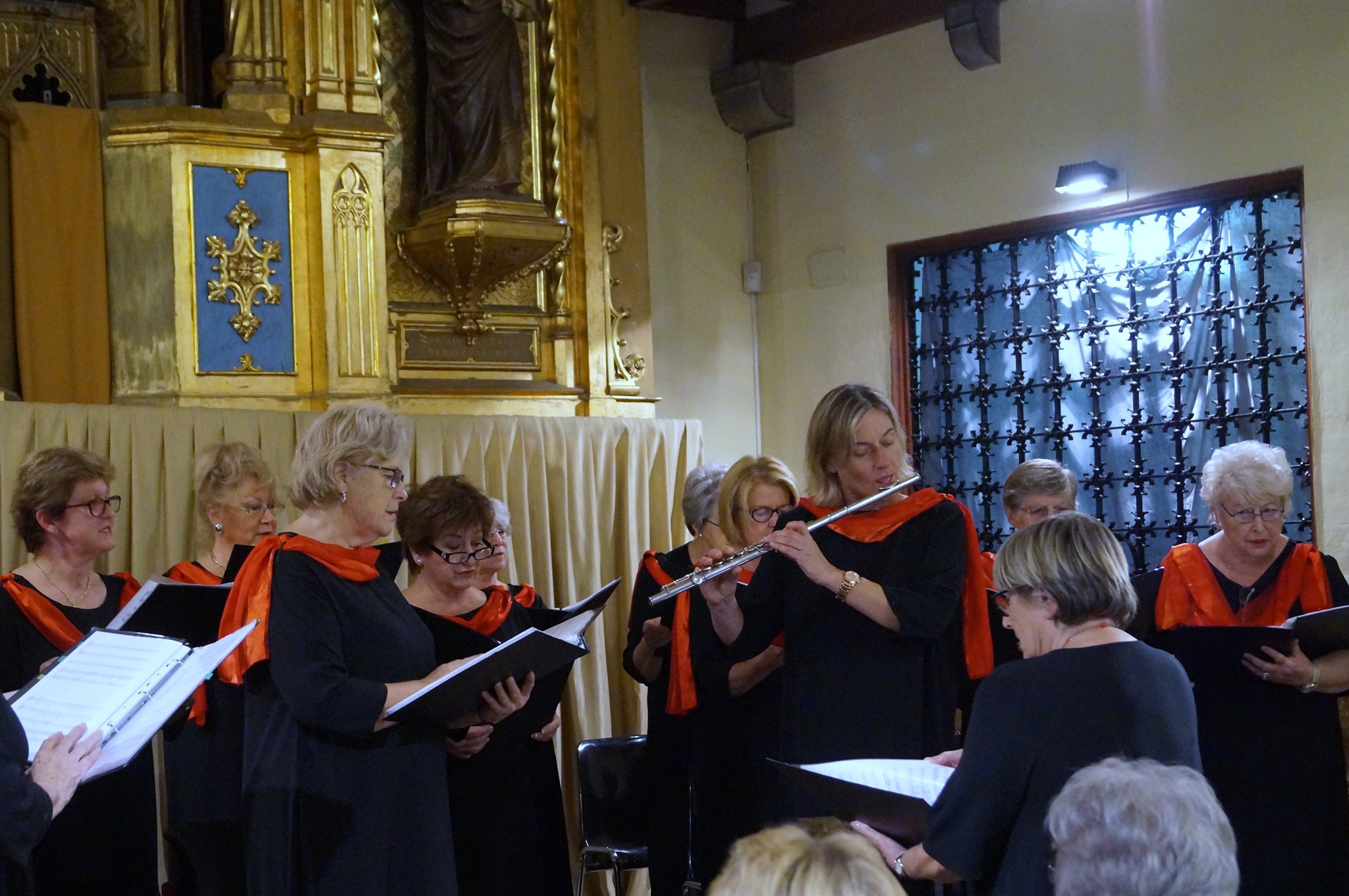 All about Martin, Graham, Conway, Robert and the Georgie Insull Singers…
New year thoughts 2021
The end of year analysis is always fascinating. For me and the group of people I got to know on arrival here twenty years ago the analysis has a twenty-year tinge to it. Children were born and are now old enough to have left home for universities all over Europe. The ideas and ambitions of the year 2000 have either been realised or discarded. A reminiscence edition has to include those who joined us for a spell and then left for another adventure. We remember their names and laugh about shared experiences and then we move on. In effect that's what they did to us – they moved on too. In an Ex Pat world, we live in the 'moment'. I am not getting all new age on you but it is a fact that the Ex Pats are generally only interested in you when they meet you or see you. Out of sight, out of mind takes over thereafter. It is a real challenge for anyone involved in communities or charities who try to change that mind set.
This was very evident when we tried to set up a version of the Samaritans on the island for English speakers. Many well intentioned people trained, got involved and manned the helplines. They spoke to many who were depressed and challenging all the reasons they had left their previous life to come to Majorca. Running away, starting a new life, reinventing themselves was a common thread. Of course we all know that never works as when you relocate you take yourself and all previous experiences with you. You can live a double life for awhile and then the real you pops up again with all the good and bad of the past. The Majorca Samaritans learnt so much about this community but mostly they learned about themselves.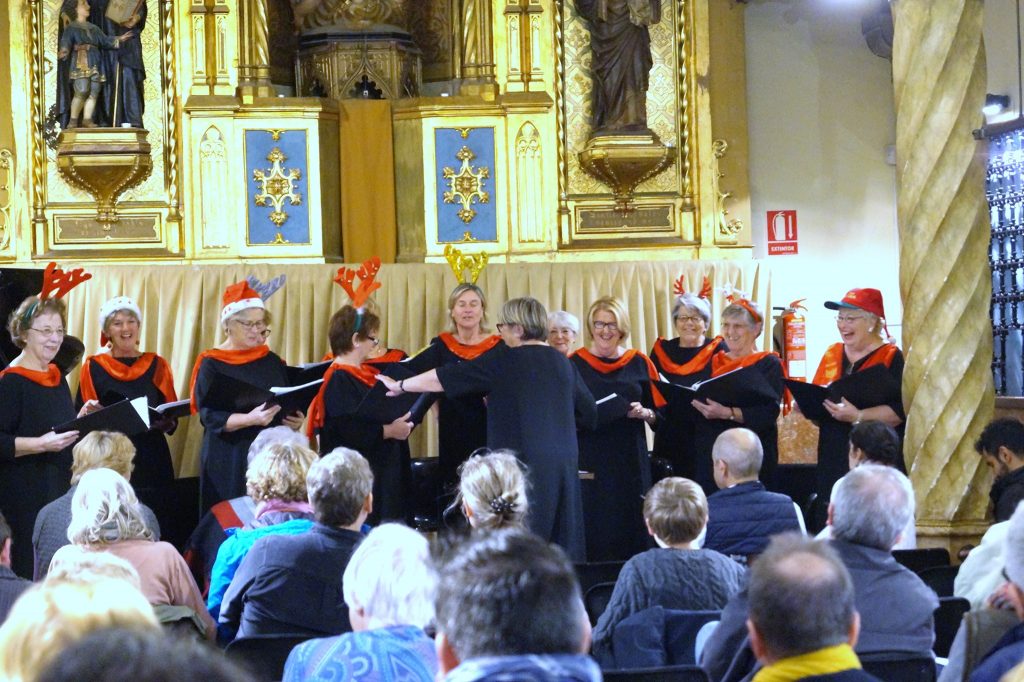 Then there were the showmen, the stars who kept us going for years. The Bay Entertainers, Centre Stage, The Georgie Insull Singers all gave their talents and good humour and shared it like magic dust.  This influential crowd involved others and many young people in all their performances and productions.  The past twenty years was their hey day of all this creativity and fun.  Martin and Graham of the Bay Entertainers will still make us laugh as we reminisce about the Panto's and reviews. We miss them both so very much.  When The Bays met the Georgie Insull singers the result was magic.  Who will ever forget Martin and Georgie singing 'Baby its cold outside'? The Christmas world of people bobbing up and down to the '12 days of Christmas' is etched on the memories of thousands on this island.
The kids who were part of Centre Stage productions with Conway and Robert had the best time. Performances twice a year on stage at the Auditorium and friendships made forever. To be part of the Centre Stage family was precious and so many who couldn't afford the fees were just welcome. Conway plays the organ at the Anglican Church and often has very grown up young people popping by to say hello. They have such great memories of the teenage theatre world of Centre Stage.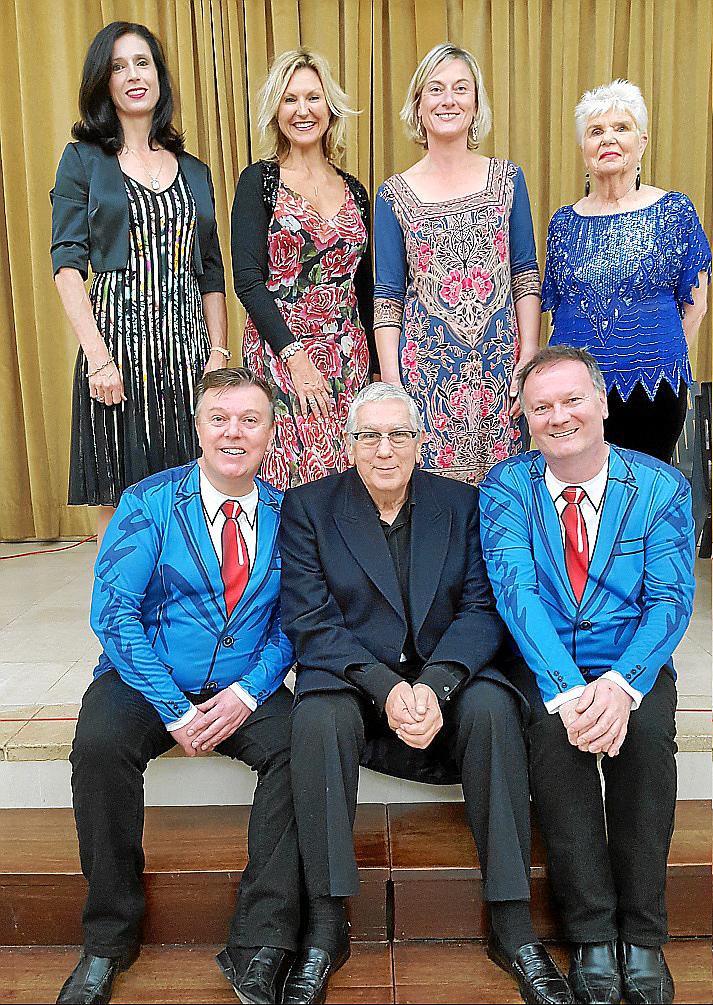 In 2020 there are theatre groups, choirs and friendships being made every day. It is a new era with many incomers arriving at the beginning of each year. Every group bring with them those who will make a difference to the community and the people they find themselves amongst. To move from the superficial 'hello when I see you' to sharing a common interest is fantastic. Whatever you get involved in in Majorca means at least 2 nights a week commitment. For Georgie's girls in the choir we sang at weddings and at Christmas concerts all over the island. We saw more of each other at that time than our families. The same for all the rehearsals with Centre Stage and the Bay Entertainers, they became the tribes. Our families got sucked in and supported all we did. There was a celebration of life, music, theatre and friendship which gave us a great grounding for all the life in Majorca on offer
The halcyon days for us continue twenty years on and our smile of welcome to new people to the island is wide. This is a beautiful island full of 'Humans of Majorca' who have settled here or who visit often. This place is our shared secret. Happy New Year to you all.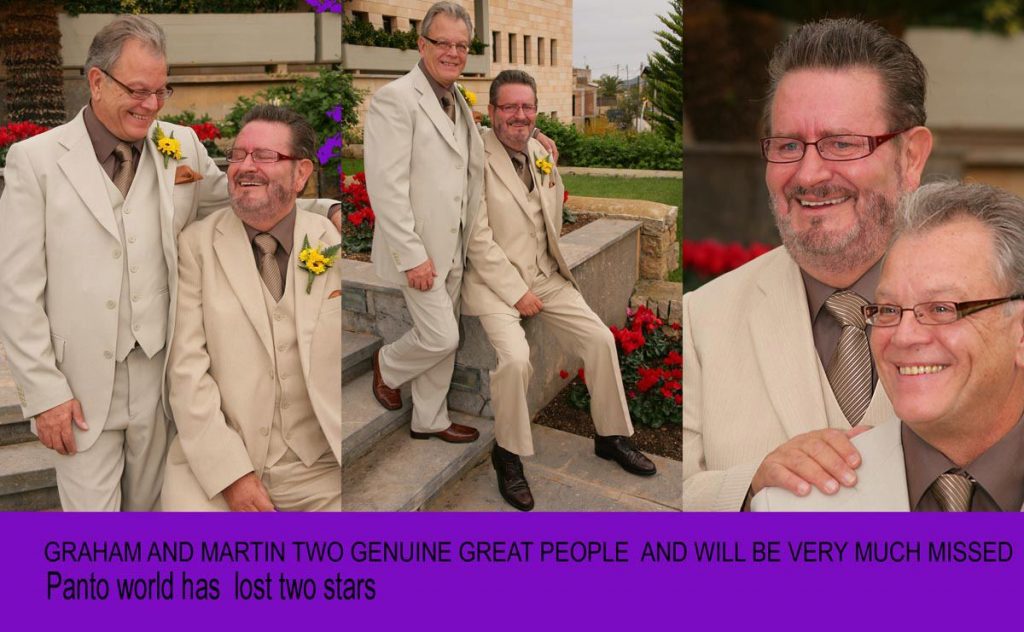 Obituary – Martin McEwan 'Majorca's Mr Cellophane'
17/04/2012
Palma.—Martin died on Friday 13th April – a black day for his many friends and fans here in Majorca and worldwide. He had been receiving treatment for cancer for the past three years and it appeared to be under control. His death has come as a shock to us all and we feel that a star has been extinguished over Majorca today. If it wasn't your privilege to know Martin let me tell you a little of his story.
A long time resident of Majorca with his partner Graham Wesson his career spanned tourism, restaurants and a stint as everybody's favourite insurance man from Knight Insurance. His career in psychiatric nursing in the UK had seen him specialise in the treatment of adolescents in South Wales. He was an acknowledged expert in this field and the innovations he introduced have now been incorporated into standard practice. An intelligent, sympathetic, caring man who made us all laugh.
Martin was an entertainer, a song and dance man and the master of one liners. His party piece was his performance of Mr Cellophane from the hit show Chicago. Always requested at parties of the Georgie Insull Singers and the Bay Entertainers so much so that none of us will ever be able to hear this again without thinking of Martin. The Christmas concerts of the Georgie Insull Singers always had a duet with Martin and Georgie as a highlight. They sang a very risqué version of Baby its cold outside to rapturous applause every year.
Martin was a Bay Entertainer through and through – he used to say that you could cut him in half like a stick of rock and the words Bay Entertainer would be there. He acted, sang and encouraged the actors to give of their best – just like he did. He loved the stage and found his true persona under the glare of the spotlight. Thousands of people have seen the Bay Entertainers shows in the Auditorium and the theatre of Calvia. The English community love the annual pantomime and it plays to sell out audiences every year.
Everyone knew Martin, he touched the lives of so many. It was my pleasure and privilege to go on cruises with Martin and Graham. We sailed the Mediterranean and sang our way around some of the English Churches as part of the Georgie Insull Singers repertoire. We walked the streets of Naples together and sat over coffees in Corsica. He taught me how to play Black Jack and the delights of the casino. I have Martin stories to make me smile – just as so many of you do.
Martin may have been 'Mr Cellophane' but the song describes a life of being 'invisible and inconsequential'. Nothing could be further from the truth – this was a man with a big heart and a big gift. He was loved and will be sorely missed. Rest in peace my friend.
By Shirley Roberts
OBITUARY Goodnight Sailor, Graham Wesson died on Friday, 20th April, 2012
2012-04-22
All the Nice Girls Love A Sailor sang Graham Wesson to a packed audience on the Island Star cruise ship.
He camped it up, danced provocatively round a pole and had the audience in hysterics.
We laughed until it wasn't possible to laugh any more and then for the rest of the cruise Graham was hiding from his adoring fans.
We laughed at him and with him and shared sober, quiet moments. None more so as when Martin, his partner , was diagnosed with and being treated for cancer.
Graham and Martin were a partnership, a joined at the hip couple who had shared over forty years together.
Originally from South Wales where both had careers in Psychiatric Nursing they made Majorca their home.
They didn't come here to sit and watch the sunsets, much as they enjoyed that, they came here to live. They created a life from their home in Genova and spread their influence throughout the whole of Majorca.
The Bay Entertainers is their legacy to this Island as they were the founders. Graham told me of their earliest days when they put an ad in the paper to see if there was any 'Am Dram' interest in Majorca.
First meeting
From the first meeting it was obvious that there was a huge amount of talent on the island waiting to spring to life under the guidance and direction of this talented pair.
The plays, musicals and pantomimes that sprang from this company is now legendary. Graham would tell you that he was the 'Director – darling' or sometimes the 'Producer' depending on how sniffy he was feeling that day.
He had an artistic temperamental streak and could holler with the best of them. He knew his way round a production and got the best out of his cast.
Graham never forgot that as important as the 'theatre' was, the initial motivation in starting the Bays was to make friends and create a new life in his adopted country.
The social life of the theatre group was very important to him and created deep and lasting friendships.
This is a group in mourning as I write this, as they, like all his other friends can't quite believe what is happening.

Excellent voices
Graham and Martin became an integral part of the Georgie Insull Singers and added their excellent voices to the choir.
Graham resisted the temptation to 'direct' or 'produce' them – he would have had Georgie to contend with! Firm friendships were made as we all sang our way round many locations in Majorca and the rest of Europe.
This is another group who feel their world has been rocked today.
I visited Graham on Thursday afternoon, he was with his family who were looking after him.
Martin's funeral was an absolute nightmare for him but he bravely went and was planning to fly yesterday to his sister's home in Wales.
We talked a little and I kissed him goodbye never thinking that it really was goodbye.
Graham died at home in the early hours of Friday morning.
There will be a medical reason for his death but no-one that knew him would believe that he died of anything other than a broken heart.
Graham and Martin had a love-match which got complicated sometimes but they were each others soul mates.
They had one of the first Civil Partnership Ceremonies on the Island and made their union legal as soon as it was possible to do so.